May 18, 2022: Greetings all!  Finally, things getting back to 'normal' a bit as I'm back on the road with fellow Solas-bandmate, Mick McAuley.  Right now, we're about 1/2 way through a 3 week jaunt in Germany.  And then two weeks in June up the east coast of the U.S. starting in my (nearly) hometown of Black Mountain, NC on June 13.  All the info for these two tours here in the Tour section.  Take a look, share, and get your tickets. 
Just a friendly reminder that I'm still booking a limited number of zoom guitar/bouzouki lessons. Booking link here:  https://square.site/book/49JGG5S91F357/john-doyle
Don't forget to support live music.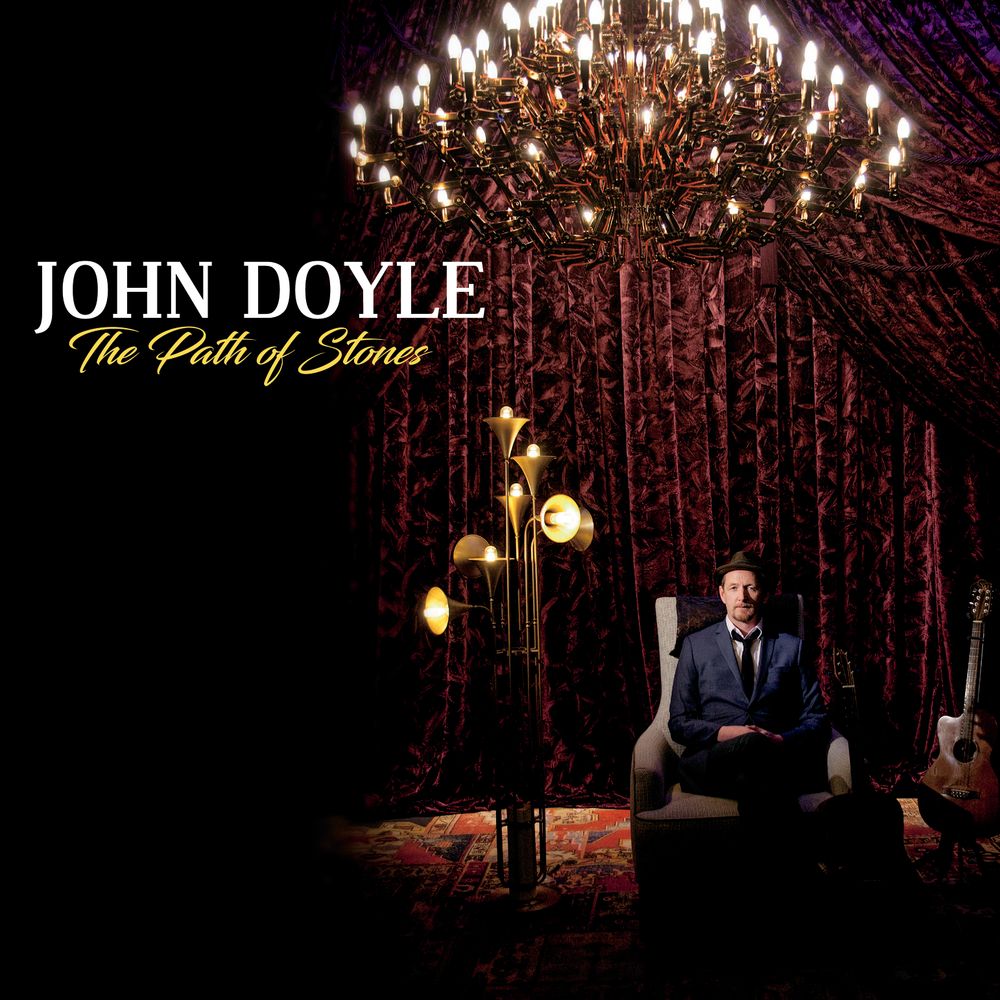 "Path of Stones"
Get John's newest solo recording out now on Compass Records.
Long awaited collection of John's exquisite songwriting and including performances by Cathy Jordan, Mike McGoldrick, John McCusker and others.  Get yours here....
"Though he's considered an ace rhythm guitarist, the southpaw can definitely pick some melodies and solos. Whether it's spirited reels and slip jigs or the dreamy 'Lady Wynde,' this is music as pure and crisp as a still, chilly pond. If you've never checked out traditional Irish music, or revivalists in the case of Planxty, the Chieftains, and Doyle, you don't know what you're missing."
—Dan Forte, Vintage Guitar

 
"Doyle on guitar has risen to a level occupied by him alone. No one in Irish traditional music is a better guitarist than him right now."
---Earle Hitchener, The Wall Street Journal